Browse our soap-on-a-rope
The whole soap-on-a-rope range.
All soaps have an integrated hole for a rope. The ropes can be removed and switched with our mix-and-match options. The rope supplied is raw-edge, handcut and hand-sealed paracord which can be cut to the required size and re-knotted.
The rope can be removed and the soap can be used with a traditional soap dish or with a magnetic wall magnet.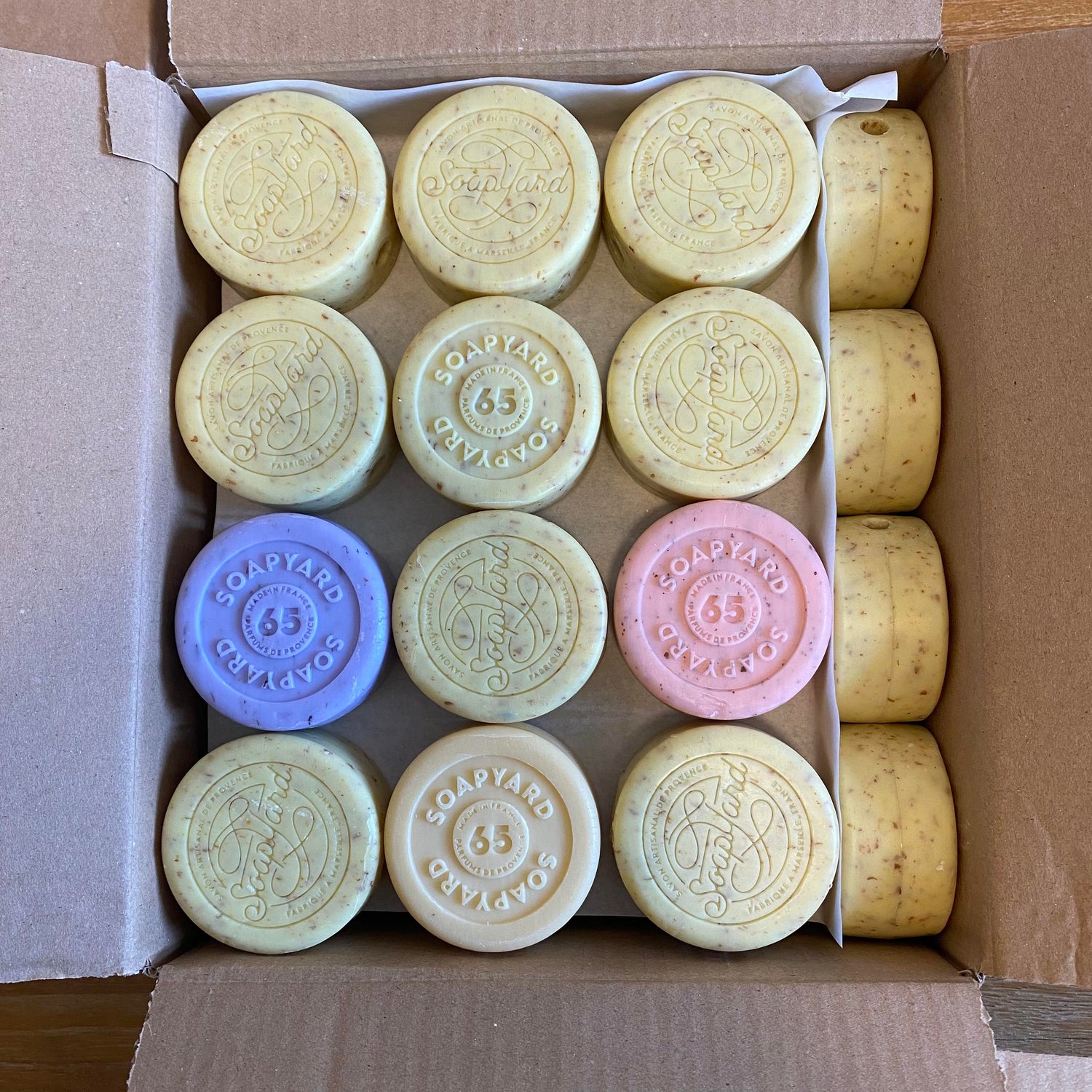 Tradition and Innovation
Our bars are made by skilled artisan savonniers in the Provençal region of Marseille, well known worldwide for its century old soap making traditions. Our soap uses the same recipes and ingredients as the traditional soaps so familiar in the shops and markets of the South of France.
Where possible local ingredients and fragrances are used, avoiding nasty chemicals and artificial detergents.
The soap is high quality triple-milled hard soap which generally lasts a long time and maintains its excellent properties.
Importantly our soap is zero-waste, cruelty-free and sustainable. All soaps are vegan, except for the dairy ranges.
BUY NOW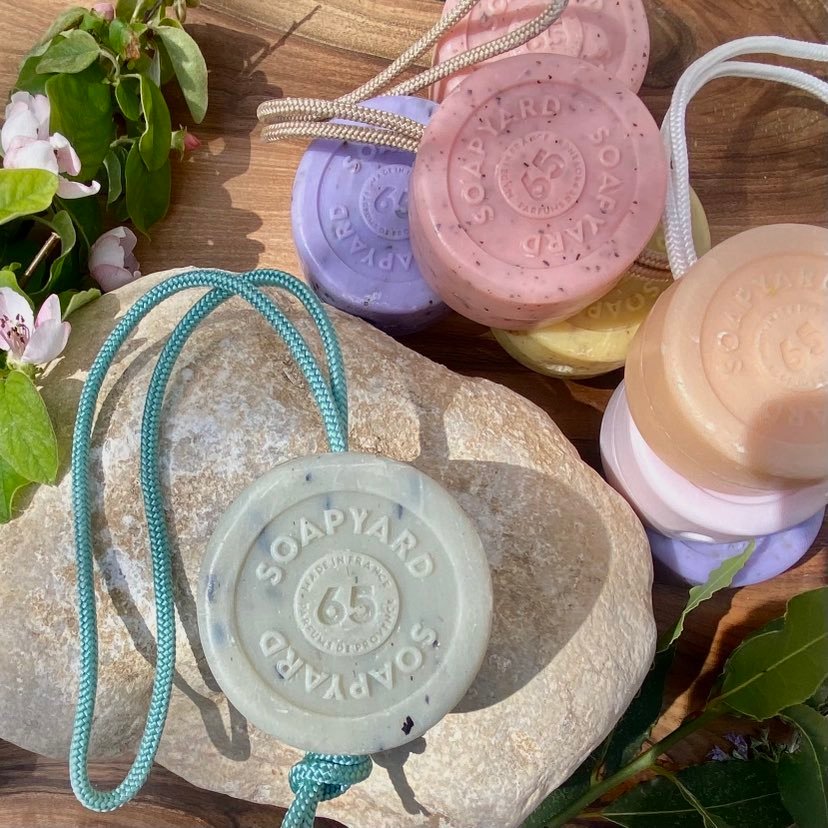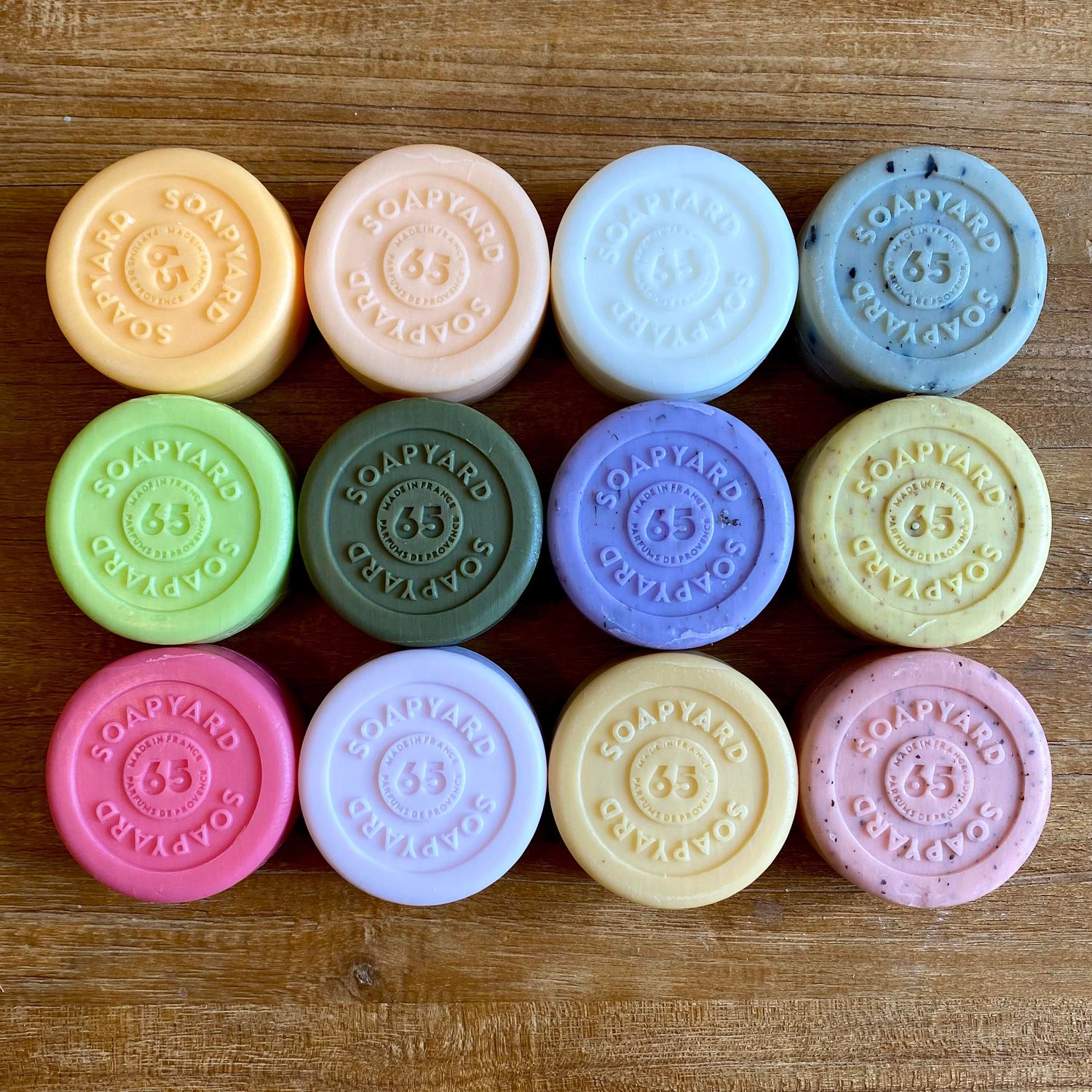 Add a Pop of Colour
SoapYard offers a wide variety of soap-on-rope bars in a range of eye-catching colours and locally sourced fragrances. With over 65 colours to choose from, there are plenty of options to create a fun and lively display, especially when paired with the colourful paracords that complement the bars.
For those who prefer a neutral theme, SoapYard also offers scent-free and colour-free options. Whether you're looking for a pop of colour or a more understated look, SoapYard has options to suit your needs.
BUY NOW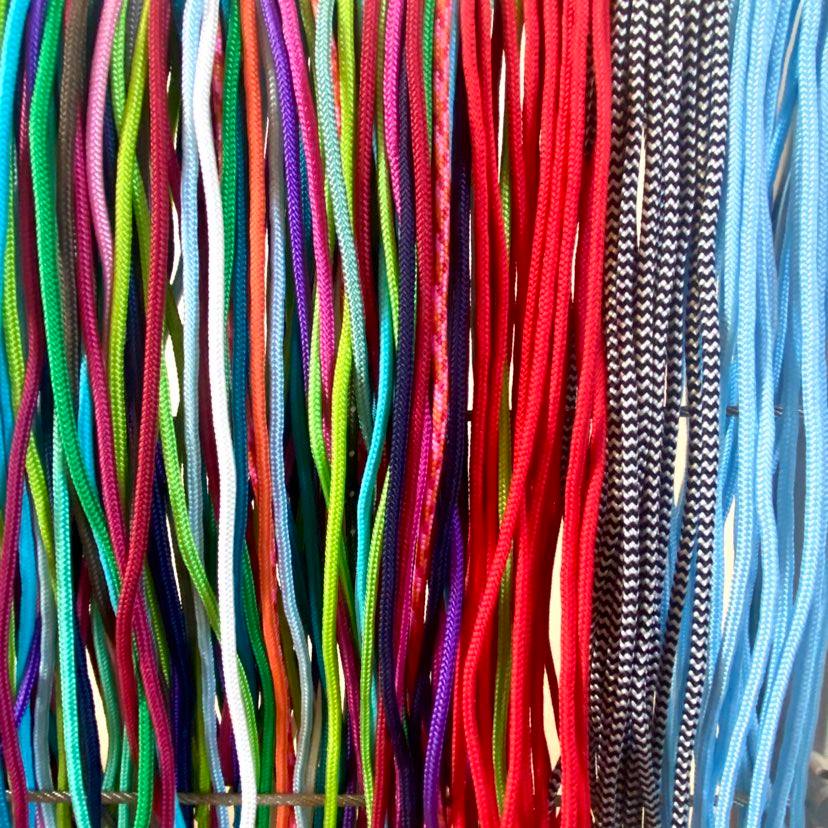 Soap-on-a-Rope
We've added a Fun Modern Twist to the Traditional Provençal Soap bar. The original style rectangular bar is a timeless favourite, but we've designed one for the next generation.

Enhance Your store's appeal and increase Sales with Our Unique and Quirky Soap-On-A-Rope display.

We supply a length of raw-edge paracord with each soap. It's a perfect way to keep the soap dry, hygenic and a way everyone who uses your bathroom to identify their OWN BAR! No more excuses for use the wrong soap! The colourful cord identifies whose is whose.
BUY NOW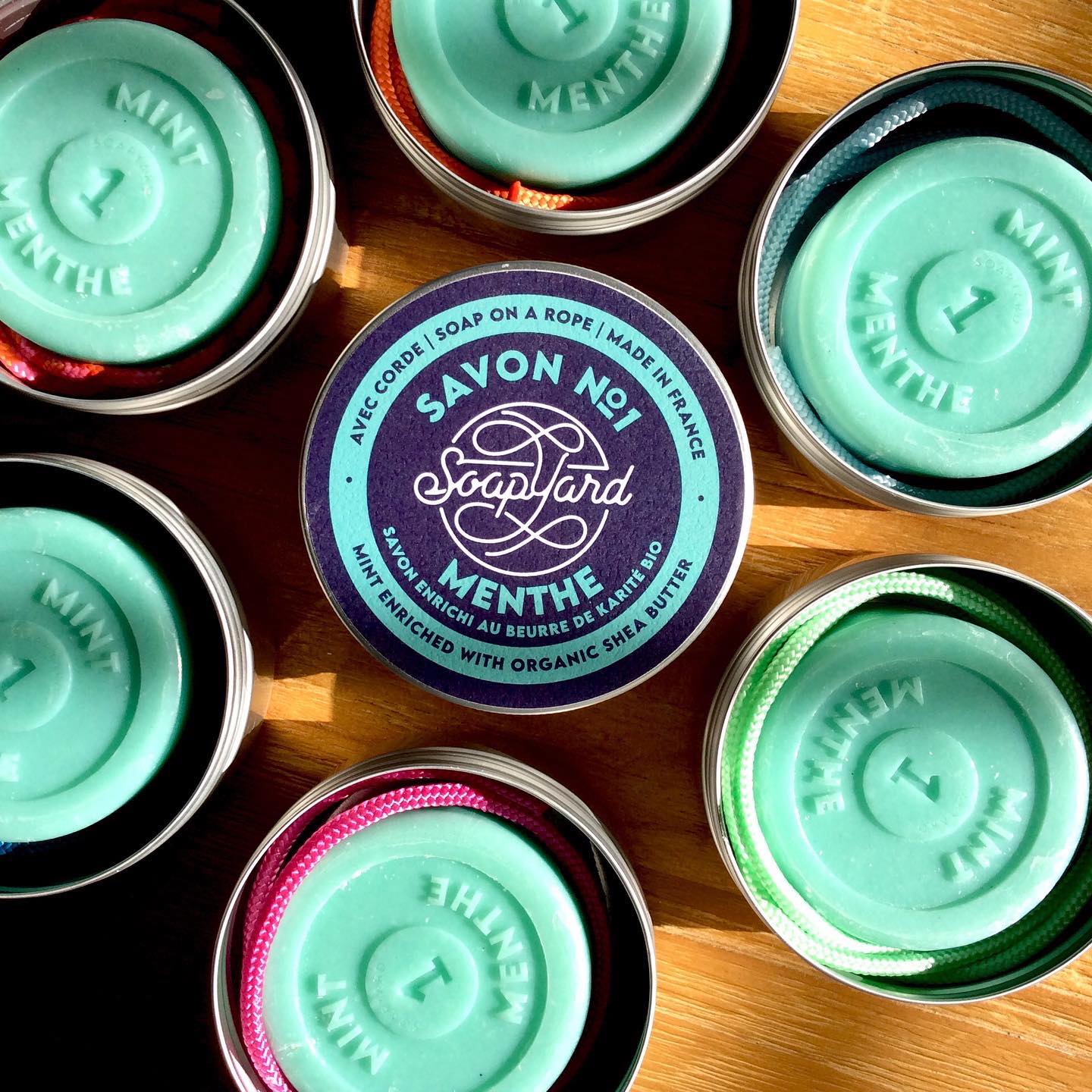 SoapYard's Aluminum Tin
SoapYard bars can be supplied with an aluminium screw tin that comes with an attractive descriptive label, providing a sophisticated and elegant look on your shelves. The aluminum box helps to protect the delicate soap bars, keeping them fresh and retaining their fragrance and other natural properties, helping to maintain the quality and longevity of the soap products. Overall, the aluminum box is a great solution for preserving the quality of the soap, especially during transport or storage.
BUY NOW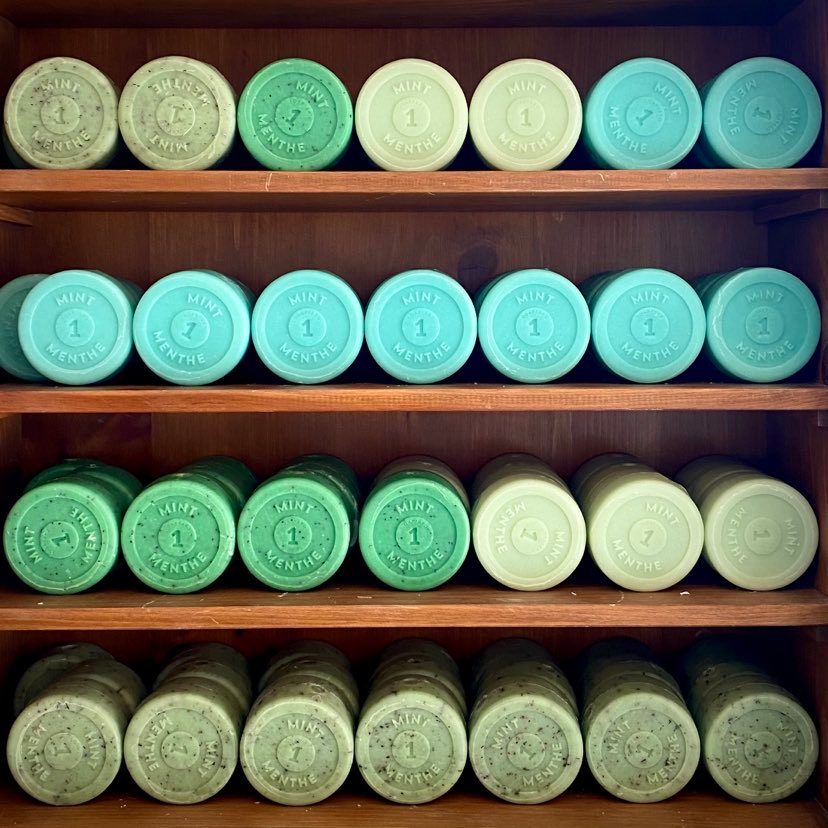 A soap bar revival is on the horizon
As more people become aware of the environmental impact of plastic waste, a soap revival could be on the horizon.

By making soap attractive, easy, and pleasant to use, it can become fashionable and mainstream once again. At SoapYard, we offer stylish soap products with eye-catching colours and locally sourced fragrances. Our soap-on-rope bars are practical and convenient, and can be carried in a sophisticated stainless aluminum box.
By embracing soap as a sustainable and stylish alternative to commercial products packaged in plastic, we can contribute to a more eco-friendly and enjoyable daily routine.
BUY NOW